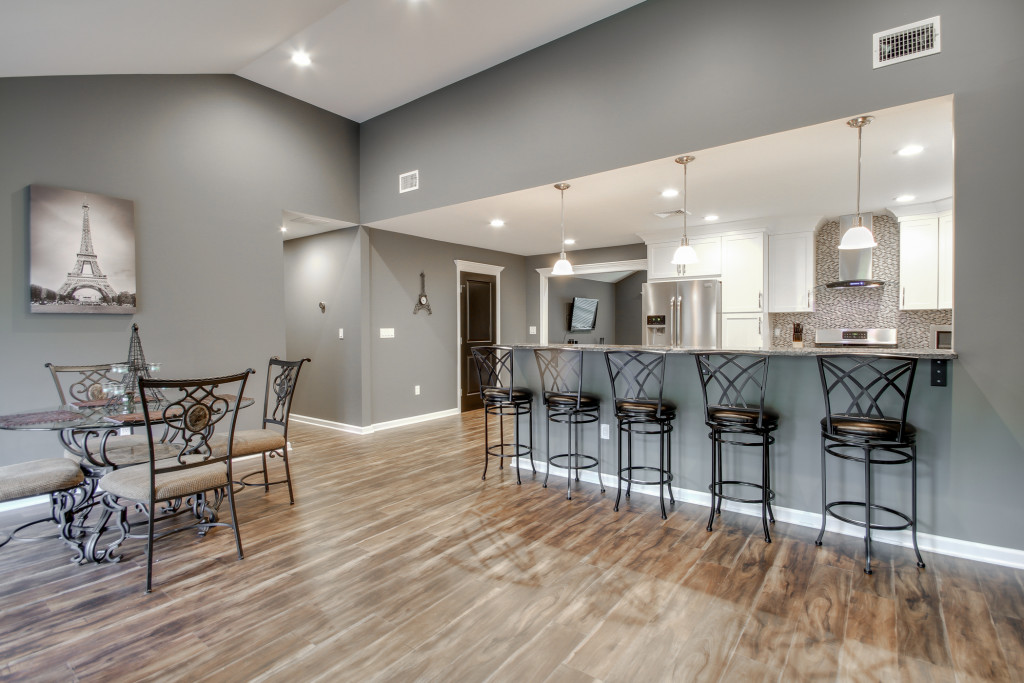 As one of the leading kitchen remodelers in Central New Jersey, DES Home Renovations takes pride in making sure our clients are always happy and comfortable working with us. We know that remodeling your kitchen can seem daunting. That is why we focus on making sure you are always informed and have all the information you need to make the best decisions about your kitchen renovation project and home. We have the experience to deliver your project on schedule and as quoted, without any hidden fees and with minimal inconvenience for you!
DES Home Renovations provides kitchen remodeling services in the following local areas:
If you have been considering a kitchen update for a while, but you are not sure if you want to commit, feel free to call us to ask any questions you may have. We can give you some kitchen renovation ideas, help you consider your kitchen layout planning, offer design and material ideas and even provide you with information about different price ranges and what you should budget for different types of kitchen remodeling projects and additions. You always get completely unbiased advice and we work with you to provide an in-depth, customized kitchen that suits your needs, budget and aesthetic desires.
Custom Kitchen Design & Transformations
Whether you are a casual cook who wants a beautiful space for entertaining or a professional chef that needs a kitchen that is both functional and visually appealing, DES Home Renovations is here to help. We use a custom kitchen design process that lets you see your kitchen before we build it! By using our CAD remodeling software, we are able to show you a variety of different kitchen design ideas and layouts, so that you can pick and choose what suits you the best. And if you are unsure what would work with your space, or exactly what you are looking for, our team of professionals can provide you with some great kitchen design tips that will help you make the best use of your space while also matching your unique personality.
We offer a complete range of kitchen remodeling services, from custom cabinetry and tile work to additions and outdoor kitchens and more. Some of our renovation services include:
Backsplashes and tile work: Give your kitchen a unique visual focal point between your counters and cabinets by adding a beautiful tile backsplash. From classic white subway tile to glass tiles in an elaborate mosaic pattern, the options for your backsplash kitchen tile are only limited by your creativity. Tile is a great way to make a statement in your kitchen or add a pop of color to a kitchen that is primarily monochrome.
Breakfast bars: Adding a breakfast bar to your kitchen can give you a stylish and simple way to eat a quick breakfast on the go with minimal cleanup. You do not want to miss the most important meal of the day!
Custom cabinets and trim work: Get classic wood cabinets or go for a more modern styling. It all depends on what you are looking for in your kitchen renovation. We can show you a variety of cabinet styles, help you choose a cabinet wood type and design custom cabinets that perfectly suit your needs.
Custom counters: No matter what your style is, we can find or make the countertop for you. We can even do granite and marble countertops! Whatever style or pattern you want, we will do our best to make sure you get it.
Eat-in kitchens: For simplified cleanup, consider an eat-in kitchen. These let you make use of even the smallest space by adding unconventional dining areas like banquettes, booths, window seating and more!
Kitchen islands and peninsulas: Give yourself extra counter space with a kitchen island or peninsula! These are also great as impromptu eating areas – just pull up a chair or two.
Outdoor kitchens and living areas: If you have a beautiful patio space, we can help you create a stunning outdoor kitchen that is great for entertaining. Take advantage of your outdoor area and enjoy the beautiful views while you enjoy al fresco dining or hosting gatherings with family and friends!
Plus so much more! We can do just about anything you can imagine and our team is here to turn your ideas into reality.
So whether you want a kitchen that gives you the space and functionality to cook for family and friends on a regular basis or you have a small kitchen area that you want to redesign to maximize storage and work better for your lifestyle, do not hesitate to get in touch with us. We can make the most of your space and creativity and create a kitchen that you will love for years to come.
High Quality Service
At DES Home Renovations, we know how hard it can be to take the plunge and commit to a full kitchen remodeling project. That's why we guarantee you the best customer service in the area, and pair that with our expert knowledge and affordable prices.
When you choose us, you receive a quick response. We return all messages within 24 hours. You will not be waiting days or weeks to talk to our staff! We want to make sure we answer all of your questions completely before you commit to working with us. In addition to a fast response time, we strongly believe in transparency. Not only do we have a fixed price agreement – what we quote you is the price you pay, with no surprises or hidden fees – we also stay in constant contact with you throughout the project.
You will always know where we are in the kitchen construction process and the timeframe for completing the job. We also offer you a price match guarantee; if you find another contractor who quotes you a lower price, tell us, and we'll match it. We won't be undersold on any renovation.
Worry Free Warranty
Some contractors will tell you their warranties vary depending on the products they use or what sort of work they are doing, but not us. When we remodel or redesign your kitchen for you, we offer you a 5-year warranty on workmanship. You enjoy peace of mind knowing you hired qualified professionals with years of experience in the home remodeling business. We believe that you deserve the best from us.
Contact Us for a Complimentary Consultation
Whether you are ready to jump in and design your new kitchen or you just have a few questions, we encourage you to get in touch with us! One of our experts will help guide you into making a smart decision with your space, whether that's just going for a completely different look and feel or adding on to your existing kitchen. And if, at the end of your consultation, you decide we are not a good fit for the work you want to have done, that's fine! We are happy to help you find other options that may be more suitable for your particular needs, whether that means sending you to another kitchen renovation company, providing you with information about kitchen showrooms, or even giving you some information about kitchen DIY options.